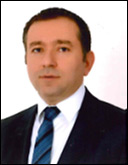 Etlik – Kocaeli – İzmir PPP Hospitals


Board Member
Medicalpark and Liv Hospitals


General Manager – Coordinator
Group Acendis – Delta Trade Company
Project Manager
Memorial Hospital


Biomedical Engineering Manager
TÜBİTAK
Research Engineer
• 22 years of experience in Health Sector 12 years in Management of Clinical Engineering and Facility Management Departments
• Project and Contract Management (incl. Procurement, Medical technology and Capital investment budget management)
• Board of Operations in one of the largest chain hospital group in Turkey
• Management of Hospital Operation as a General Manager
• Management of Projects in MoH hospitals in Turkey and KSA 
• Income-Sharing Partnership projects, Training Programs, Operational Processes (Biomedical Dept, Facility Mng, ICU, Cardiology, etc)
• Managed a Capex budget of more than $600 million investment totally, Opex budget of around $100 million annually.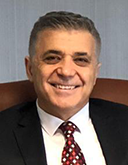 TTTWorld Company
General Manager
Alptek Engineering and Technological Systems
Deputy General Manager
Tymed Healthcare
Owner & General Manager
Medtronic/Tyco Healthcare
Director of Surgical&Marketing Director
Medtek Medical Electronic
Regional Sales & Marketing Manager
Akad Industrial Products&Health
Regional Sales&Marketing Rep.&Sales Manager
• More than 30 years of experience in the Healthcare Industry
• 20 years and more experience in Sales-Marketing
• 15 years in project management (purchasing, contract management)
• Company founder and partnership for more than 10 years
• Project coordination, procurement and budget management
• Developed and managed supply chain and marketing team, managed supply chain network for more than 15 years.
• Created manufacturing facility of medical devices
• Managed Electromechanical Infrastructure Manufacturing of 400,000 m2 in Ankara City Hospital Project as Employer Representative and Project Coordinator
• 2 times first prize in EMEA region sales in Medtronic / Tyco İnc.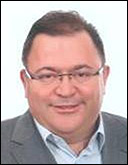 TBS Group


Consultant
Public Private Partnership Hospital
Coordinator
MasterCard
CFO
Sancak Group & Medical Park
CFO
GMC Poland


Investments Officer



Kadoil
CFO
Bonus Sytems Poland
Vice President
Tansaş Retail
Project Manager
Garanti Bank
Auditor
Yapı Kredi Bank
Arthur Andersen Co. Sc (USA , Turkey)
• 25 years in financial consultancy business, Specific focus to healthcare
• Hospital plannings in PPP projects Major corporate finance and Business development
• Global network of busines such as: TBS group, Capitol Health, Mastercard
• Several years of project management