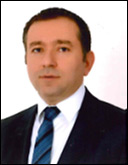 Medicalpark and Liv Hospitals


Consultant
Group Acendis ( Delta Trade Company Med.Div.Ltd )
Coordinator
Memorial Hospital
General Manager
Turkish Airforce
Projects Manager
Medtek Medical Electronic A.Ş


Biomedical Engineering Department




  Logistics Lietunent Research Engineer,



17 years of experience in Health Sector 12 years in Management of Clinical Engineering and Facility Management Departments 11 years in Project and Contract Management (incl. Procurement, Medical technology and Capital investment budget management) 6 years in Board of Operations in one of the largest chain hospital group in Turkey 3 years in Sales and Marketing 1 year Management of Hospital Operation as a General Manager Management of Projects in MoH hospitals in Turkey and KSA – Income-Sharing Partnership projects, Training Programs, Operational Processes (Biomedical Dept, Facility Mng, ICU, Cardiology, etc) Managed a Capex budget of more than $600 million investment totally, Opex budget of around $100 million annually.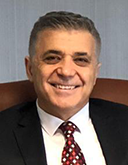 GHS Consulting, Engineering, Health Service Inc.


General Manager
Smartlab Health Services Inc.
Project Coordinator
TTTWorld Company Inc. 
General Manager
Avea Healthcare Inc.


General Manager (Medical) 
Alptek Engineering and Technological Systems Inc.
Deputy General Manager
Atlas Healthcare Inc.


General Manager



Tymed Healthcare Inc.
Owner & General Manager
Medtronic/Tyco Healtcare Inc.
Director of Surgical&Marketing Director
Medtek Medical Electronic Inc.
Regional Sales & Marketing Manager
Akad Industrial Products&Health Inc.
Regional Sales&Marketing Rep.&Sales Manager
Over 30 years of experience in the Healthcare Industry

• Over 20 years of experience in sales-marketing and coordination management.
• 15 years in project management (purchasing, contract management)
• Company founder and partnership for more than 10 years
• Project coordination, procurement and budget management at home and abroad for more than 10 years
• Worked as General Manager, Deputy General Manager, Official-Signature Officer and Employer Coordinator at different health and laboratory companies for 8 years.
• It consists of establishing and managing the supply chain and team management, signing a supply chain network for more than 15 years.

As for Business Management,
• Establishing a production facility, management of processes.
• Training Programs, Operational Processes.
• Total investment expenditure budget exceeded 400 million dollars.
• Project management of approximately 250 million Euros at a time on a project basis.
• 400,000 m2 employer employee and project coordinator in the electromechanical project of the hospital.

Additional
2 times first prize in EMEA region sales in Medtronic / Tyco İnc.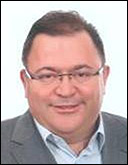 TBS Group


Consultant
Public Private Partnership Hospital
Coordinator
MasterCard 
CFO
Sancak Group & Medical Park
President
GMC Poland


Investments Officer



Kadoil
President
Bonus Sytems Poland
Vice President
Tansaş Retail
Project Manager
Garanti Bank
Auditor
Yapı Kredi Bank
Arthur Andersen Co. Sc (USA , Turkey)
Totaly 10 years in consultancy business Specific focus to healtcare since 2010 market entry, hospital plannings in PPP projects Major corporate finance and Business development professional Global network of busines such as: TBS group, Capitol Health. Mastercard Several years of project management